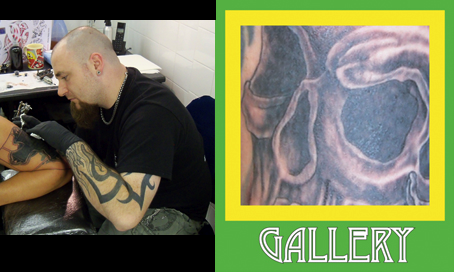 Mark has been with us for four years now and tattooing nearly three having been
trained up here by Steve. Having recently having one of his legs amputated Mark
has made a miraculously quick recovery and rejoined the team with added vigor.

Marks influences span the whole of the world of tattooing and is only too eager to
help you with your requirements and has an extensive knowledge to help you choose correctly.